E-Commerce System Flow Chart E-commerce shopping cart structure
The following is an illustrative flow chart of the E-commerce shopping cart structure. Shopping Cart
The following is an illustrative flow chart of the E-commerce shopping cart structure. Shopping Cart will efficiently process and charge buyer online orders - with highly versatile functionality and numerous features not found in most web shopping carts. The process begins with the cart's Front Page, created for easy and convenient shopping.
To Run a e-commerce business you need a website with shopping cart system and payment gateway, there is serveral E-commerce Payment Gateway Available in Malaysia.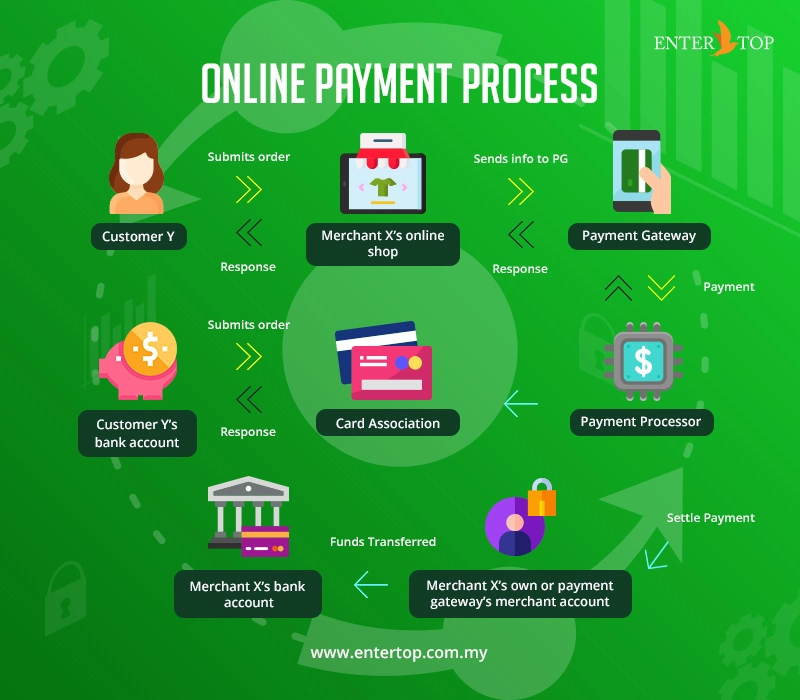 Online Payment Process Flow
Customer purchase products on Merchant's e-commerce website.
Ecommerce website send the info (products code & amount to payment gateway service provider
Payment gateway process the payment with the card Association with customer's bank account.
After settle the payment, the merchant will get the funds transfer from Payment Gateway
E-commerce System Flow Cart
Customized Front Page
Product Searches
Powerful search buttons can be placed anywhere on your site, or the cart's web pages.
Product Category Selection or Product Search
Select Items (Add to Cart)
Temporary Order File
Continue Shopping" can be selected at any point; or return later if interrupted.
Check Out Button Clicked
Customer enters ID, or Billing / Shipping Information
Customer Data File in Database
Customer and Order information are tracked without using cookies.
Accurate Shipping Rates or Store Defined Shipping Charges
Charges are retrieved direct from the shipping companies if required.
Final Order Acceptance
Tracking Data Bases
All data storage is downloadable for local updates and management using your browser.
Credit Card Processor or Offline Processing,
Email Customer Invoice via Email notification
Sellers Invoice
Charge Receipt
Invoices and charge slips are automatically sent to the customer and store owner.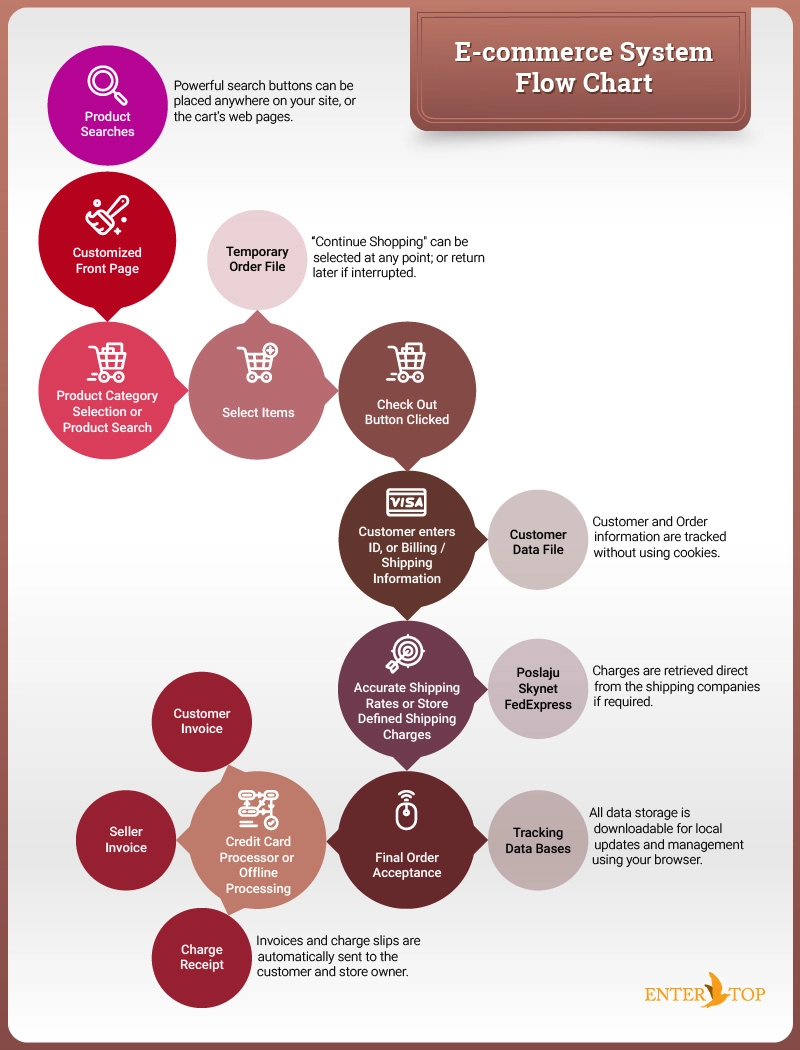 E-commerce System Flow diagram design by Entertop.com.my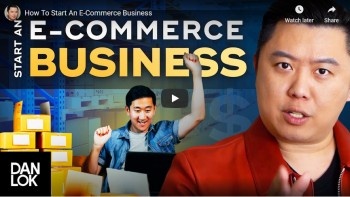 Free Advice from YouTubers – How to Start E-commerce Business